Hiking tips
Explore the high mountain landscape and experience a joyful intimacy with forest and water. Walk besides the torrents that cascade from the heart of the mountains. Simply breath more freely and enjoy nature with every sense on your holiday with us in St. Anton am Arlberg.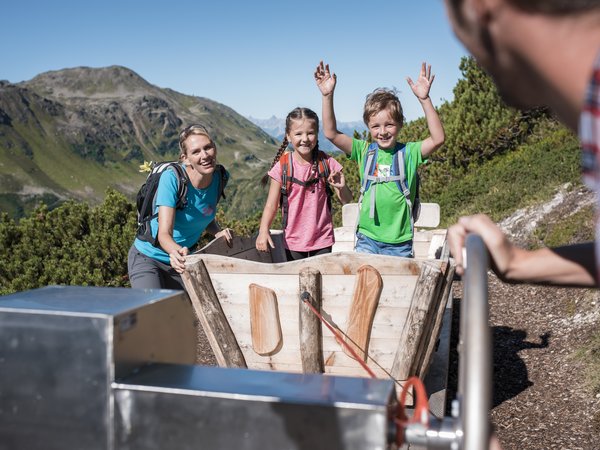 Mutspuren circular hiking trail
Hike in the footsteps of the pioneers of the Arlberg! The interactive stations, an inspiration to play and learn, ensure lots of fun for young and old. The water games by the reservoir pond are especially popular with our young guests, whilst adults can enjoy the incredible views along the trail.
How to get to the Mutspuren trail:
Start by taking a ride on the spectacular Galzigbahn cable car which takes you and your family directly to the starting point on the Galzig and back again. Allow about 2 and a half hours to visit the many attractions along the 5 km trail.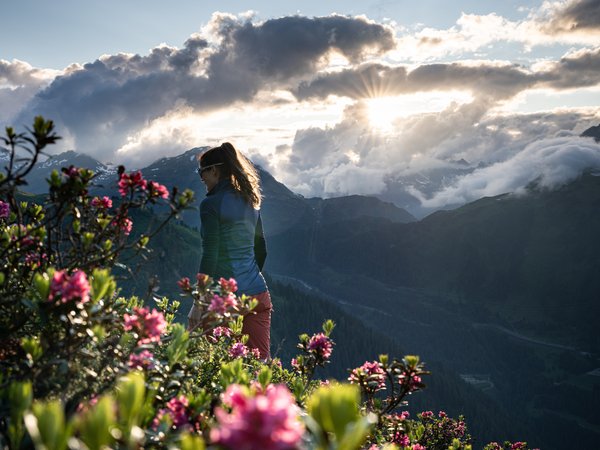 Pink views from the Alpenrosenweg trail
The hike along the Alpenrosenweg trail on the Rendl offers an overwhelming interplay of colours. It takes you along a veritable sea of flowering heathers and it looks as though the mountain is aflame. From 2,100 m above sea level, you can also enjoy fascinating views over the whole Stanzer Tal valley.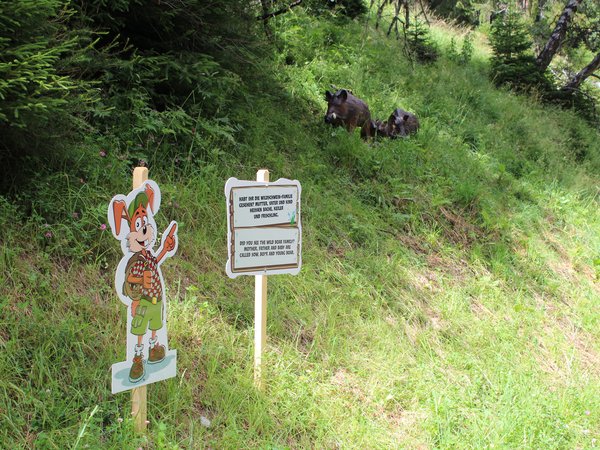 Hoppl trail
The Hoppl trail takes you from the Gampen into the valley and there's so much to discover. All sorts of animals have hidden in the forest, waiting to be found by the children. The sly fox and the family of bears, who's found them already? And who'll be first to find them all? Fun and games for your little ones is guaranteed on this easy hiking trail from the Gampenbahn mountain station into the valley.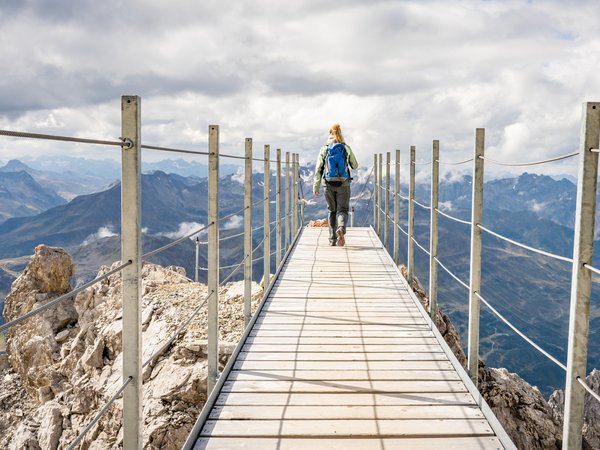 Via ferrata
Most of the via ferratas around St. Anton am Arlberg demand nerves of steel, endurance, courage, strength and skill. The holiday region boasts, on the one hand, lush alpine meadows and cosy mountain inns and on the other, a rugged mountain world which attracts many climbers from all over the world to the Arlberg every year between June and October. This is where everyone will find the challenge they're looking for.
Quickest access:
The Vallugabahn and Kapallbahn mountain stations provide the most direct way to the respective entrances of the via ferratas.